Everything we produce is bespoke
Whilst much of what we manufacture follows the normal tried and tested FEFCO carton styles, we are adept at creating innovative packaging concepts to enhance presentation or pack complex products. Talk to us about your project – we'd love to help.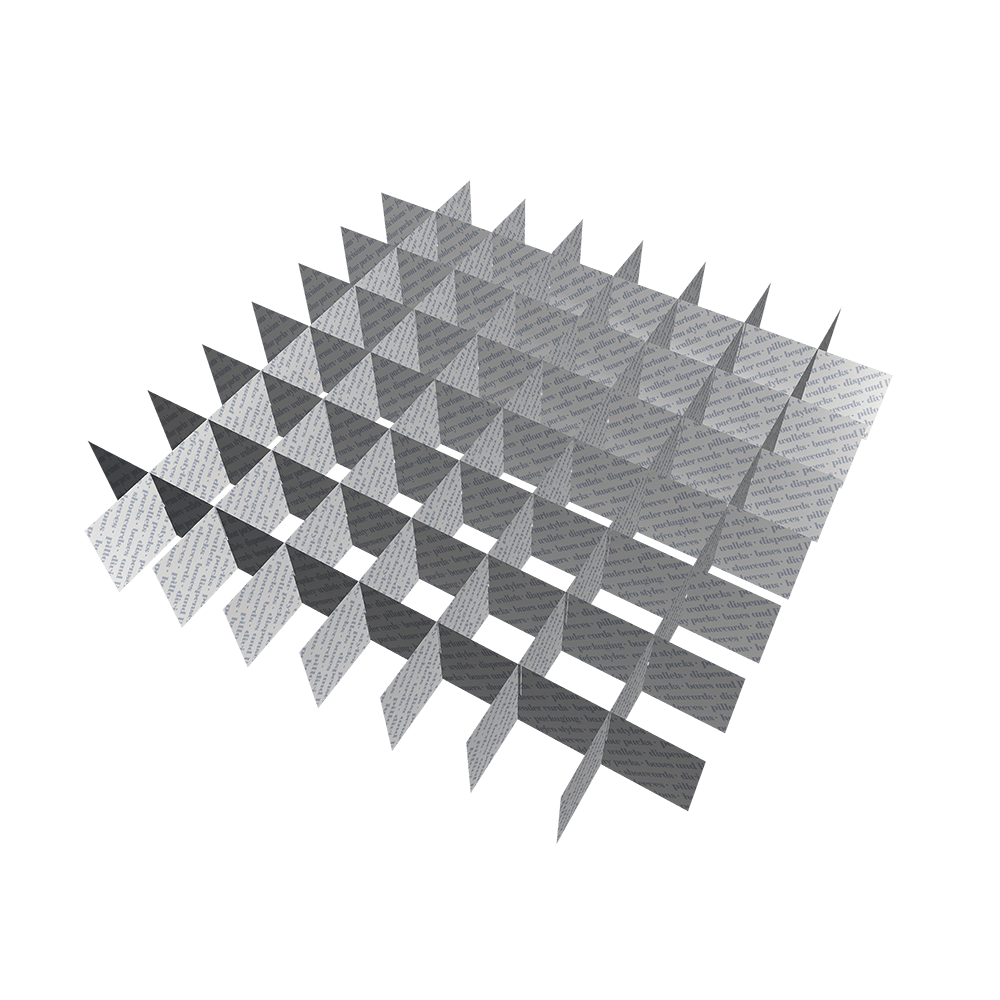 This can be supplied assembled or unassembled. Buffered sides and ends can be considered when extra protection is require.
Retailers are now requesting this but it does cost more to produce. There are a limited range of dimensions for which it is suitable.
The bookflap style lid may be printed both sides just by printing one side of the sheet. Tricky to erect and only suitable for certain sizes but the results can be stunning.
An alternative use for this style is to place a euroslot instead of a handle hole in the top and you have a central header.
Shown here with a 'break back' display and 'cut away' front panel. Slotted divisions may be used in conjunction to support and divide the products contained within.
Popular for confectionery products. Shown here with a 'break back display' and a 'cut away front panel' for ease of access to products. Also available with a glued crash lock base (TP106)
As TP224, but with the extension that adds rigidity and enables the inside to be fully printed by just printing one side of the sheet. Can be just used on the lid or on both the lid and base.
Many variations on this - may have one or two pockets each with one or two glue flaps. One or both may have capacity. Not all sizes or styles can be machine glued.
Excellent 'designer pack', but stacking strength is not good. As a general rule the smaller dimension of the opening needs to be 50% or less than that of the larger to enable ease of erection.
Popular as a mailing envelope. Also known as a 'Board Envelope' and is available with a tuck-in instead of glued flaps.
Popular as a mailing envelope. Also known as a 'Board Envelope' Available with an adhesive flap, with a peel off strip, instead of the tuck shown.