Tailor-made Folding and Gluing for Cartons
Welcome to TAMS Packaging's realm of Folding & Gluing, where expertise meets artistry to shape your packaging visions into reality.
Tailor-made Folding and Gluing for Cartons
Precision Craftsmanship for Seamless Packaging Perfection
Our skilled team employs meticulous folding and gluing techniques that not only assemble your packaging seamlessly but also ensure it stands as a testament to sturdiness, functionality, and unmatched visual appeal.
At TAMS Packaging, Folding & Gluing is more than a process – it's an embodiment of precision and creativity. Our expert team meticulously crafts each fold and seam, transforming flat materials into captivating packaging structures that echo your brand's identity. From sleek folds that evoke elegance to intricately glued components that promise security, we blend skill and innovation to bring your packaging to life.
A packaging piece is more than its individual parts – it's a functional masterpiece. Our Folding & Gluing service ensures that every aspect of your packaging fits seamlessly, guaranteeing ease of use and a flawless user experience. Whether it's a tuck-in carton that opens effortlessly or a complex glued tray that holds its form, our meticulous techniques ensure that your packaging not only looks good but also works seamlessly.
Your partner in sustainability
Committed to Sustainability: Proud FSC Accredited Member
At TAMS Packaging, sustainability is at our core. As a proud member of the Forest Stewardship Council, we ensure that our packaging solutions meet the highest standards of environmental responsibility.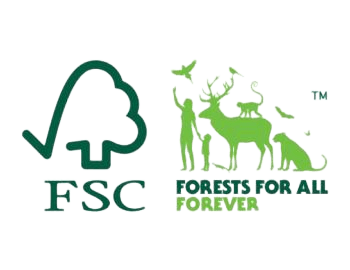 Tailor-made Folding and Gluing for Cartons
Ready to Experience Seamless Craftsmanship? Reach Out Today!
Unveil the full spectrum of our offerings and create packaging that excels in form, function, and aesthetics. At TAMS Packaging, we're dedicated to turning your packaging dreams into reality through precision, innovation, and an unwavering commitment to excellence.